Family Dental Clinic in Farmington, UT
What is Family Dentistry?
Rock Hotel Dental offers comprehensive family dentistry services in Farmington, UT, for patients of all ages. Since 1985, our experienced dental team has helped boost our patients' oral health. We're devoted to educating patients of all ages about the importance of positive oral hygiene. Our full-service dentistry services ensure you can get your dental services in one place, from getting routine cleanings to restorative dentistry services. Schedule an appointment for family dentistry services at Rock Hotel Dental now.
Cleanings Keep Your Smile Refreshed
Rock Hotel Dental treats patients of all ages with different levels of care, including pediatric dentistry and cosmetic dentistry. We personalize our family dentistry services for each patient, including:

• General Dentistry: Our reliable general dentistry services offer patients comprehensive services for optimal oral health. Some of our general dentistry services include dental cleaning, laser dentistry, Invisalign®, and 3D digital x-rays.
• Cosmetic Dentistry: Our cosmetic dentistry services help you look and feel your best. Some of our most common cosmetic dentistry services include veneers, smile makeovers, and teeth whitening.
• Emergency Dentistry: If you have an emergency after an accident or lose a dental restoration, our emergency dentistry services are here to help. We offer same-day appointments for emergency dental issues.
• Restorative Dentistry: Restorative dentistry services help boost your oral health with customized restorations. We offer dental implants, dentures, crowns and bridges, and more.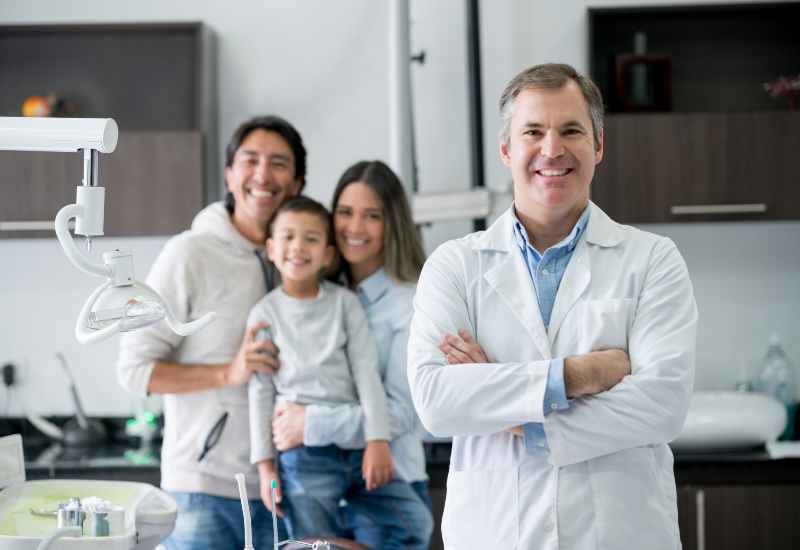 Benefits of Family Dental Care
Our patients all benefit from family dental care. Babies as young as only a few months old are welcome into our office and get the same treatment as adult patients. We ensure your family has the best possible oral health by offering comprehensive family dental services. At Rock Hotel Dental, your family can form lasting relationships with one dental team that serves the whole family. You can enjoy the convenience of one family visit for multiple types of dental services. Our dental care team is here for your whole family throughout their entire lives.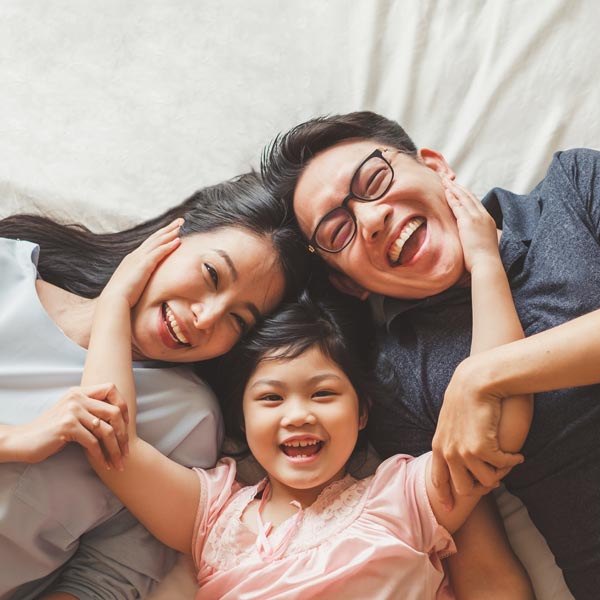 The Importance of Family Dentistry
Family dentists are specially trained to treat patients of all ages with any type of dental health need. We're focused on starting patients with positive dental practices at a young age and watching them grow into adults with excellent oral health. Family dentistry teaches patients of all ages that oral health is more than brushing their teeth. Our dental chair sees it all, from tooth extractions to dental crowns. Family dentistry starts here.
Why Choose Rock Hotel Dental?
Rock Hotel Dental is committed to boosting oral health in Farmington, UT. We provide the highest quality dental care for our patients of all ages. Whether you need an annual cleaning or emergency dental services, we are always here for you. We utilize innovative dental technology, including 3D x-rays, to perform our dental services. We stay updated on the best ways to treat your oral issues. Our Rock Hotel dental team lets you know you're in the best possible hands.
Contact Rock Hotel Dental Today
We prioritize your family's dental health. Our family dentistry office makes you feel warm and welcome while you receive exemplary dental services. Contact us today to schedule an appointment.