Laser Gum Surgery in Farmington, UT
Rock Hotel Dental's Laser Gum Treatment
If you're unhappy with the look of your gums, laser dental surgery may be the perfect solution. Rock Hotel Dental offers laser gum surgery to Farmington, UT, patients. Whether you have a gummy smile or need gum reshaping, our laser gum surgery is an effective solution to recreate your gum line. Also known as gum contouring, laser gum surgery involves reshaping the size and shape of your gums. We cut away gum tissue with a laser for a less invasive treatment. Contact our dental team to learn more.
How is Gum Contouring Done?
Gum contouring surgery is done with local anesthesia in our office. Gum contouring is done using pinpointed light beams of thermal energy on your gum tissue. We can cut and remove gum tissue, kill bacteria and other germs, coagulate blood vessels to form clots and sterilize the area in one procedure.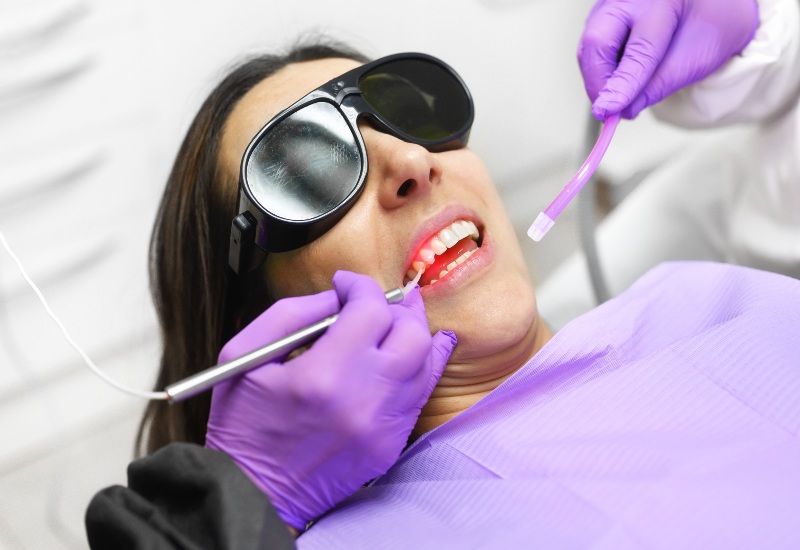 Benefits of Laser Gum Surgery
Gum-removal surgery gives many patients a new outlook with their new smile. Some of the most significant benefits of laser gum surgery include the following:
• Less Invasive: Laser gum surgery doesn't use medical instruments to slice through your gums, so you don't need stitches and have minimal bleeding.
• Faster Recovery: Traditional gum surgery requires a longer recovery time with pain and swelling.
• Reaches Deep Pockets: A laser can reach deep into the pockets of your gums to eliminate hard-to-reach bacteria.
• Customized Treatment: The laser can be adjusted to ensure you have the perfect amount of gum tissue to create a stunning gum line.
Laser Gum Surgery Recovery
Laser gum surgery recovery is minimal. We will consult with you about your recovery instructions and ensure you understand how to care for your sculpted new gumline. You may notice swollen and red gums for up to three weeks. Gums heal quickly, so it's important to maintain daily flossing and brushing.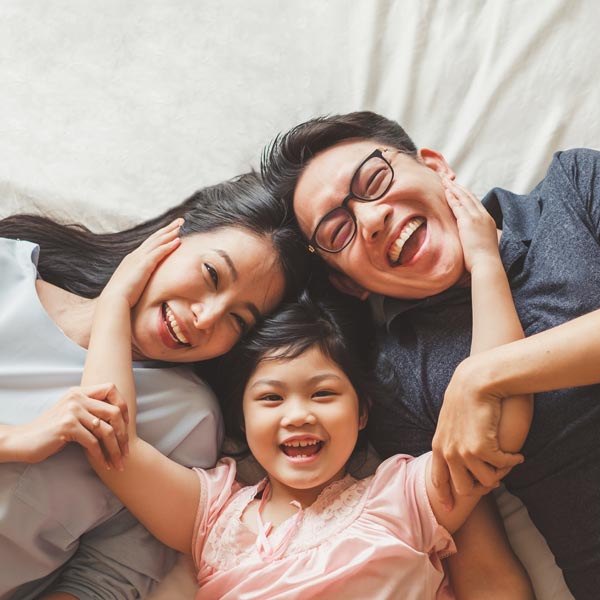 Is Laser Gum Reduction Surgery Right for You?
Laser gum surgery creates a balanced smile and improves your oral health. The best candidates for laser gum surgery include patients with the following oral issues:
Uneven Gums
Periodontal Disease
Minimal Gum Tissue
Excessive Gum Tissue
During laser gum surgery, we use a laser to remove gum tissue or shape gum tissue for cosmetic value. If necessary, we can graft gum tissue from other parts of the mouth. The cosmetic dental procedure lasts between one and two hours. The minimally invasive laser gum procedure provides fast recovery and minimal bleeding.
Frequently Asked Gum Contouring Questions
Is cosmetic dentistry worth it?
Cosmetic dentistry boosts your confidence and can even help your oral health. It is worth it if you believe it will help boost your confidence. We want you to be happy with your smile.
Why use a laser?
Instead of surgery with a scalpel, laser gum surgery helps remove and sculpt gum tissue without slicing into your gum tissue. It is less invasive and aids in recovery. Lasers cause minimal bleeding, so you do not need sutures.
Is laser gum removal surgery about more than a gummy smile?
Laser gum removal is effective at lessening the appearance of a gummy smile. The benefits exceed simply boosting your appearance because prominent gums are more susceptible to gum disease. Sculpting a smaller gumline can eliminate bacteria's hiding areas.
Why are my gums uneven?
Patients have uneven gums for many reasons, including gum disease, dental injuries, and various dental problems.
Why Choose Rock Hotel Dental?
Rock Hotel Dental is here for all your dental needs, from routine checkups to cosmetic dentistry services. We offer the best in dental technology to ensure your comfort and optimal results. Our team wants to help you have positive oral health. Rock Hotel Dental is committed to promoting your oral health with our comprehensive dental services.
Contact Us About Laser Gum Surgery
If you're worried about the look and feel of your gums, talk to us about laser gum surgery. We provide a family-like atmosphere for all your dental needs. Contact us today to schedule an appointment.